ASSETTO CORSA MOD DOWNLOADS
Assetto Mods has a large collection of quality Assetto mod links found online. On our site you will find many quality free mods including tracks from the AC Track Reboot Project, ACU, Rainmaker and more. Browse our huge database to download Assetto Corsa mod cars and tracks.
We try and add correct credits (if known) to all mods on our site, if you find any credits missing OR incorrect please contact us here with details.
Creating the Ultimate Australian Driving Sim on PC…
Assettomods brings to you the ultimate Australian driving sim on PC through mods. Working closely with motorport professionals and highly experienced race drivers Assettomods has delveloped more than 50 mod cars & tracks for Assetto Corsa PC edition including the development of in-house exclusive car mods for international companies VW India & Simutec UK.
Exclusive Mods on Patreon
Assettomods creates many exclusive mods for Assetto Corsa focusing mainly on Australian cars, tracks and racing content.
By becoming a supporter on Patreon you can access more than 50 mod cars and tracks available on the Assettomods 'Patreon' page.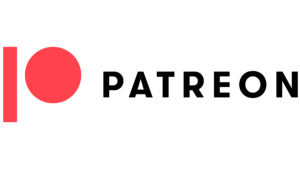 Australian Touring Car Championship Mods for Assetto Corsa
Assettomods brings to you the most legendary cars from Australian racing history. Drive and race Australian touring cars from the 1970's all the way up to the late 1990's and beyond. The cars that created the legends Peter Brock, Allan Moffat, Dick Johnson, Jim Richards, Mark Skaife, Craig Lowndes, Greg Murphy, Russell Ingall and more.
More than 50 Aussie cars and tracks available on Patreon
Targa Tasmania The Mod

AVAILABLE NOW ON ASSETTO CORSA PC EDITION
The first ever game representation of Targa Tasmania is now available on Assetto Corsa!
Experience the ultimate solo thrill and challenge on a sim game, pushing driver and car to the limit on some of the best driving roads in the world.
The most thrilling solo experience on a sim driving game ever…
*Targa Tasmania The Mod requires Patreon membership level VIP to access.
Mod Development
Looking to have a mod developed for your business or race series?
Assettomods can work closely with you to develop unique car or track mods for your business, car brand, e-series competitions and more.
We have worked with international companies to develop exclusive in-house mods including the VW Polo India Cup car for Volkswagen India and the GTM-01 race car for Simutec a UK based sim hire & training centre.